Livestream
Livestream Youtube: https://www.youtube.com/channel/UCwqniLQzDH4sr4Hp5dQjCrg/live
Die weltbesten Rock'n'Roll Akrobatik Formationen und Paare zu Gast in Graz!
Spektakuläre Akrobatik, mitreißende Choreografien und absolute Präzision – das und noch mehr erwartet Sie am 20. Oktober 2018 in Graz!

Am Samstag, den 20. Oktober tanzen 40 Formationen bei der Rock'n'Roll Weltmeisterschaft der Girls- und Juniorenformationen sowie 30 Paare in der Disziplin Main Class um den Sieg. Die Formationen werden Sie mit einzigartigen Choreographien, synchronem Tanz und ausgefallenen Kostümen verzaubern, während die Tänzer Sie mit spektakulärer Akrobatik ins Staunen versetzen.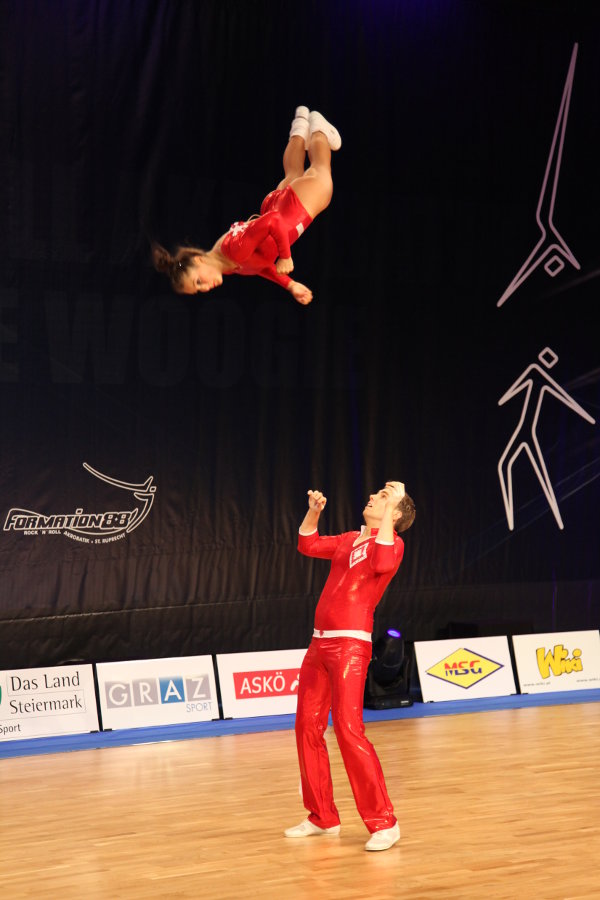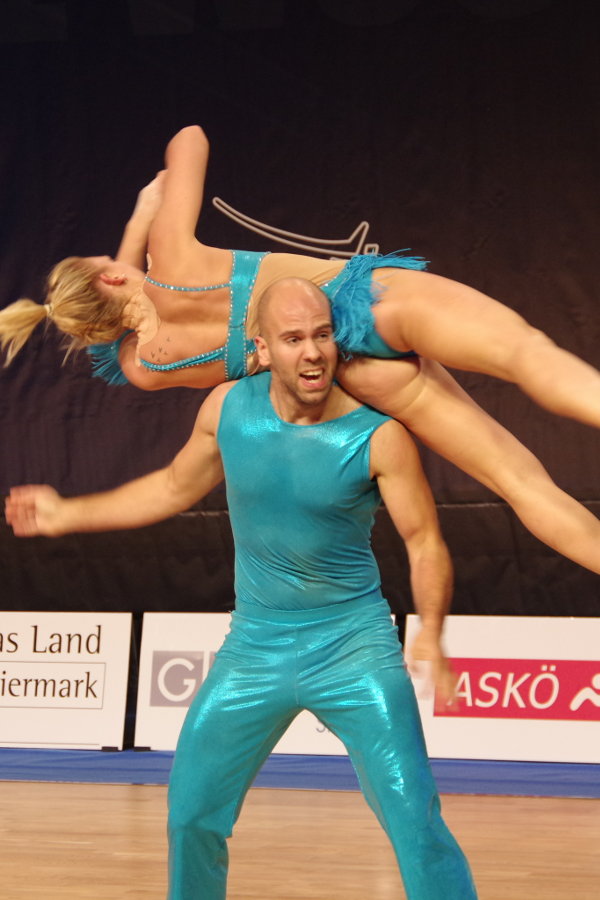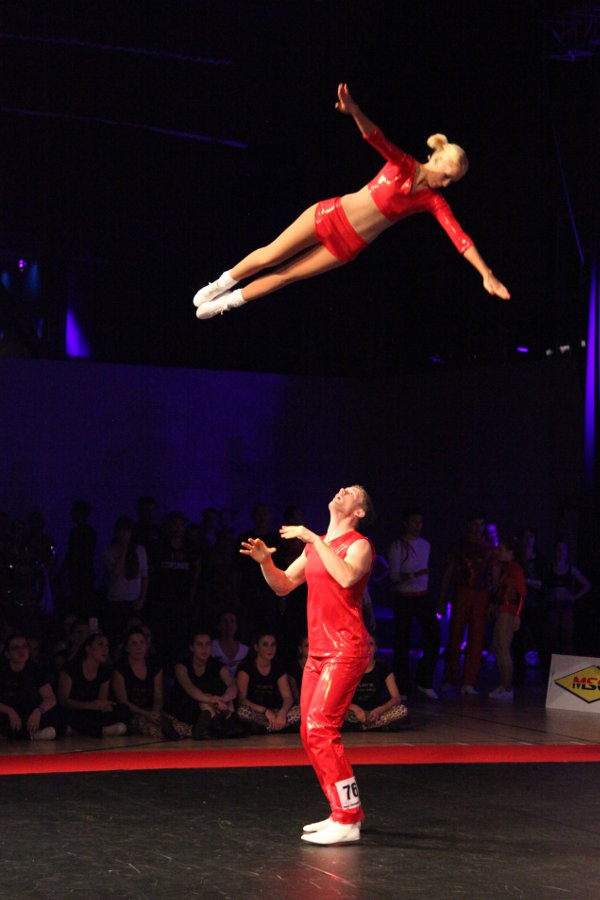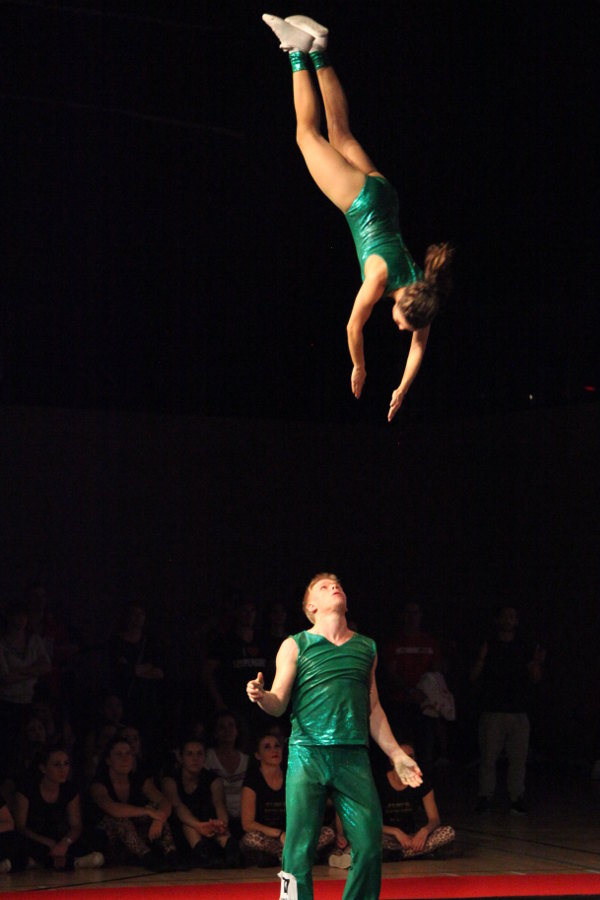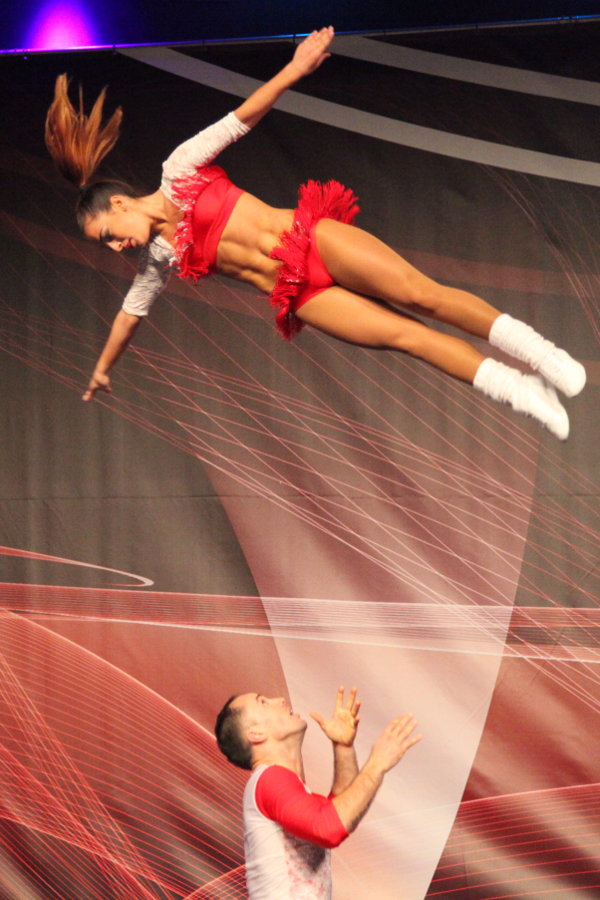 In der Rock'n'Roll Akrobatik Main Class werden Sie von den Paaren mit tollen Akrobatikfiguren beeindruckt. Mit halsbrecherischen Salti, Todesstürzen und Rotationen werden Sie eine große Vielfalt an unterschiedlichen Figuren und Kombinationen sehen. Aber auch tänzerisch haben diese Paare einiges zu bieten, vor allem in der Fußtechnikrunde im Finale werden Sie fantasievolle und fetzige Choreografien bestaunen können.
Weniger spektakulär, aber umso vielfältiger geht es bei den Girls- und Juniorenformationen zu, wo bis zu 12 Girls bzw. 6 Paare gleichzeitig auf der Bühne tanzen. Es werden synchrone tänzerische Elemente in sensationellen Choreographien gezeigt – lassen Sie sich von Koordination und Ausstrahlung der weltbesten Formationen begeistern.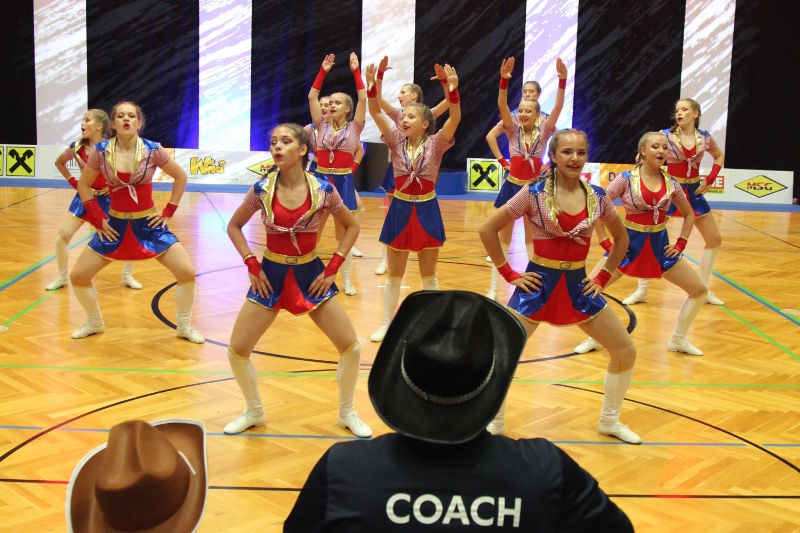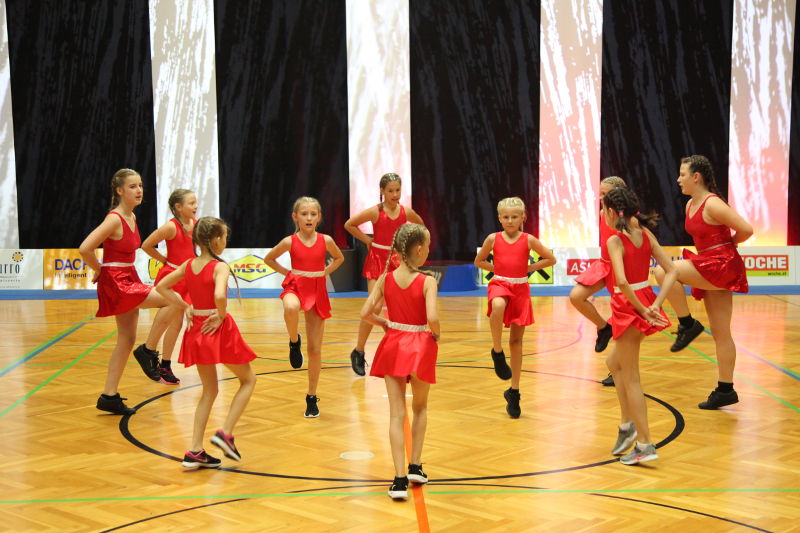 Der Veranstalterverein schickt drei österreichische Formationen zur Heim-WM: Die Crazy Angels und die Chilli Rock Girls in der Klasse Girls Formations und Falco meets Amadeus in der Klasse Junior Formations.


Freuen Sie sich auf diesen faszinierenden Event und sehen Sie sportliche Höchstleistungen von den besten Rock'n'Roll Formationen und Paaren der Welt!
Competition Information
9th of October 2018
Dear competitors, coaches and guests!
We are trying to prepare a great event for dancers, coaches and fans!
Here some important and hopefully helpful information for you.
Registration
:
We are opening the registration desk on Friday, 19th of October from 5 to 8 pm at the sportshall – Schloßstraße 20, 8020 Graz. The sportshall is easy to reach by tram.
Please use this opportunity to have a quick and smooth registration.
On Saturday, 20th the registration desk is open from 8.30 to 11 am.
Tickets
:
For all fans, who have not reserved their tickets, please make your reservation as we have limited space and we are expecting to be sold out.
You can find all necessary information under https://acrobatic.at/index.php/en/tickets.
Meals:
We are offering 3 different meals for € 10,-- each.
Please make your reservation using the form "Menu-Reservation", that you can find on the official homepage https://acrobatic.at/index.php/en/menu.
These meals you can get only, if you are doing your reservation upfront.
Timetable:
The timetable is updated according the number of participating formations and couples and you can find them under https://acrobatic.at/index.php/en/competition-informations.
Rehearsal:
Rehearsal for all formations will take place on Saturday morning. The detailed plan you can find on the official homepage https://acrobatic.at/images/Dateien/Rehearsal_181020.pdf.
Looking forward to see you in Graz!

roman lampeter
organizer